You contact Daniel and that part will be sent out immediately.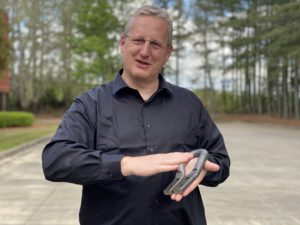 A company had a part break and sent a picture of it to Daniel over WhatsApp. Within five minutes, we located the part in our warehouse and had it sent out via FedEx within twenty minutes. Daniel did a walk-through of how to replace the part over the phone and the issue was fixed within 24 hours.
It's impressive what we can do with the technology we have. A simple picture told us exactly what was needed and the team was able to act quickly and efficiently to solve the problem.
Schmale Machinery will always be here for you after the purchase of your machine. We are on stand-by to assist you in anyway possible, whether it be a quick fix like sending a spare part, or coming to your facility to fix the issue in person. We are here.
Schedule an appointment today to speak with Daniel about what he can do for you and your company!