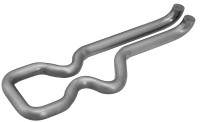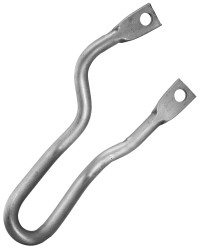 Is there a better way to do wire forming?

Yes!
Faster.
A cycle time of 2 seconds for the shown parts is state of the art. Even though they have 10 bends on it. Not 2 seconds per bend, but for the whole part! Compare with our competitors´ cycle times of 5 to 10 seconds for the part. And the classic feed and form machines are not able to make them because of the geometry, diameter and complexity.
Yes!
All-in-one production
The shown parts come off our machines already finished – all bends, holes, threads, inspected and calibrated. No secondary operations required! Other solutions require multiple machines and processes: one machine to make some bends, another for some more bends and a third for inspection and calibration.
Yes!
Work with an experienced machine manufacturer
Schmale machines are used by Ford, VW, Mercedes, BMW and other OEM parts. You, too, can benefit from our experience and gain a reliable partner for your machining needs. Did you notice? The part to the right is 1/2″ wire. Nevertheless, the ends are flattened, cut and punched. Some decades ago this would have been operations on separate machines. Today it is all in line. And fast.
And…
What if it comes to bigger diameters?

No worries. We have been bending for 50+ years. You can bend wire from 1/8″ to 1″ on one machine, that´s our business. Get in touch with us and tell us your challenges!